Open Monday, Thursday, Friday, Saturday 12-5 p.m.
Peanuts and Chocolate - From Our Kitchen to You
Our mini peanut butter cups are about 1.25 inches in diameter. Our large peanut butter cups are two inches wide.
Peanut Clusters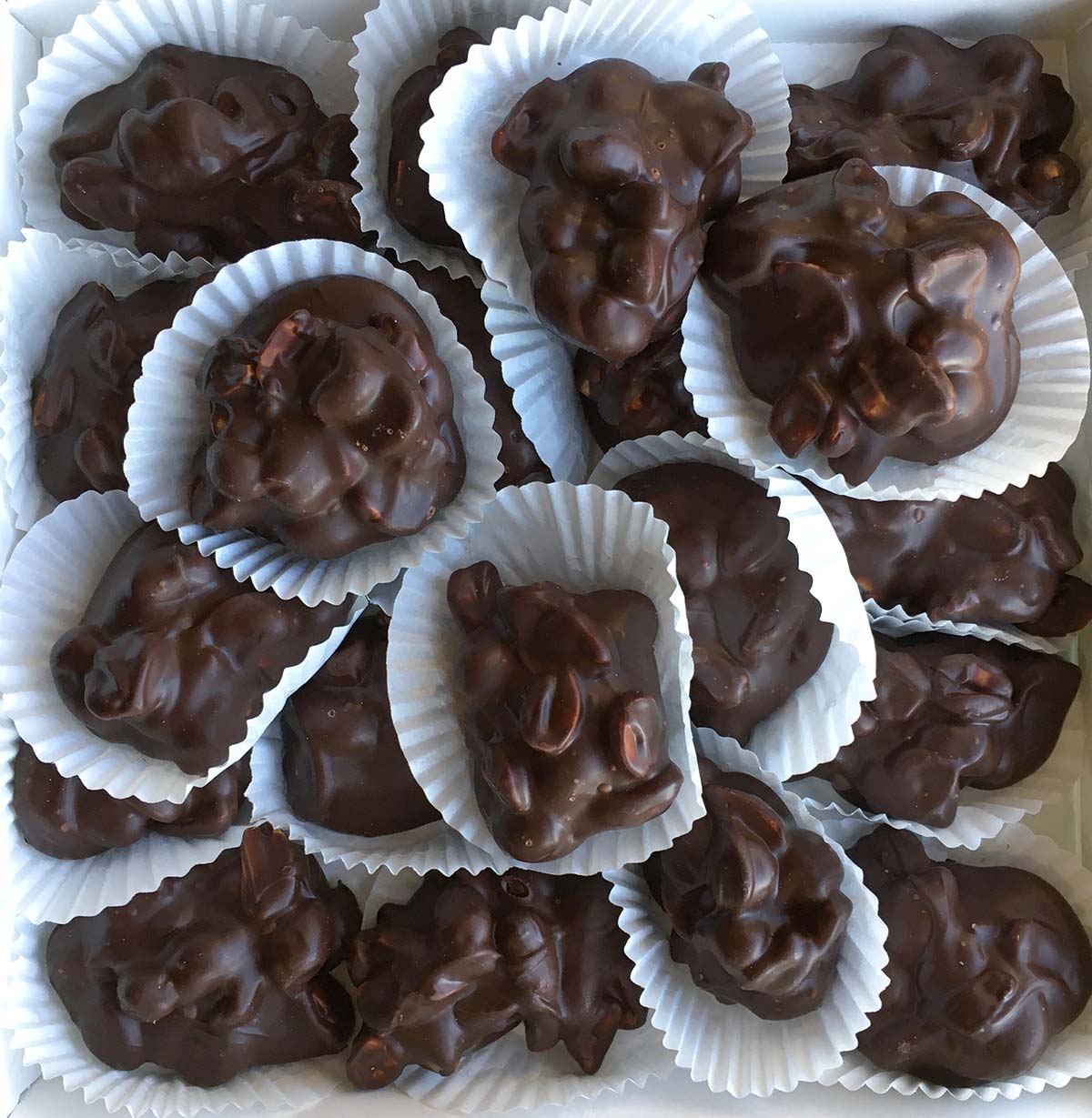 These are crunchy salted peanuts enrobed in wonderful Belgian chocolate. Some of our customers consider these as their favorite and cannot stop at one! We have heard many are enjoyed when driving home from our shop!
Available in milk and dark chocolate
Milk Chocolate Mini Peanut Butter Cups
Our peanut butter cups are like NO other. Why? One must bite through the thick chocolate before getting to the smooth peanut butter. 14 count box is $24.00
---
Dark Chocolate Mini Peanut Butter Cups
Do you love dark chocolate and peanut butter? Get ready for some thick dark chocolate and a burst of peanut butter in the middle! 14 count box $24.00
---
Milk and Dark Mini Peanut Butter Cups
Are you a chocolate and peanut butter lover who likes both milk and dark chocolate or are you willing to share with a friend? 14 count box $24.00
Large Peanut Butter Cups
Milk Chocolate
Many customers like the softer qualities and sweeter flavor of milk chocolate to compliment our creamy peanut butter. Four in a pack, $12.99
Dark Chocolate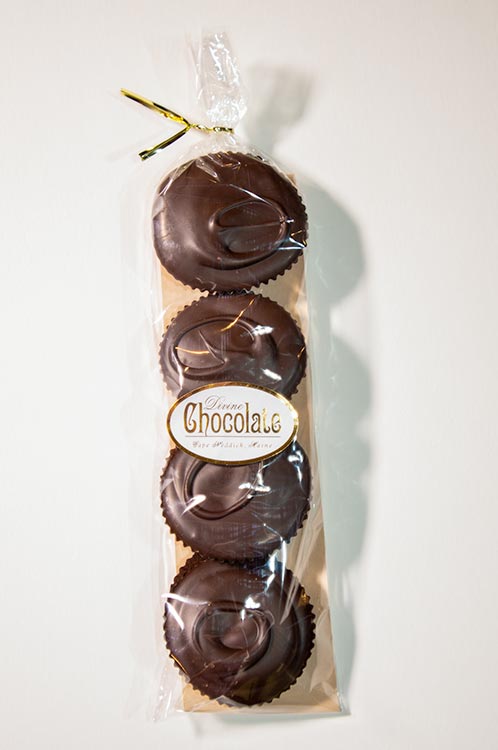 We highly recommend dark chocolate peanut butter cups. The darker chocolate provides a snap which compliments the creamy peanut butter. Four in a pack, $12.99