Open Monday, Thursday, Friday, Saturday 12-5 p.m.
Chocolate Barks - From Our Kitchen to You
What is bark, you ask? Chocolate bark is visually reminiscent of tree bark, hence the name. Flat pieces swirled and shiny as if they've been stripped off of an imaginary chocolate tree! What a forest that would be!
Almond Bark
Our Belgian chocolate enrobes a generous amount of lightly salted and roasted almonds that have a wonderful crunch. We eat our almond bark almost daily because we find it irresistible.
---
Wild Blueberry Bark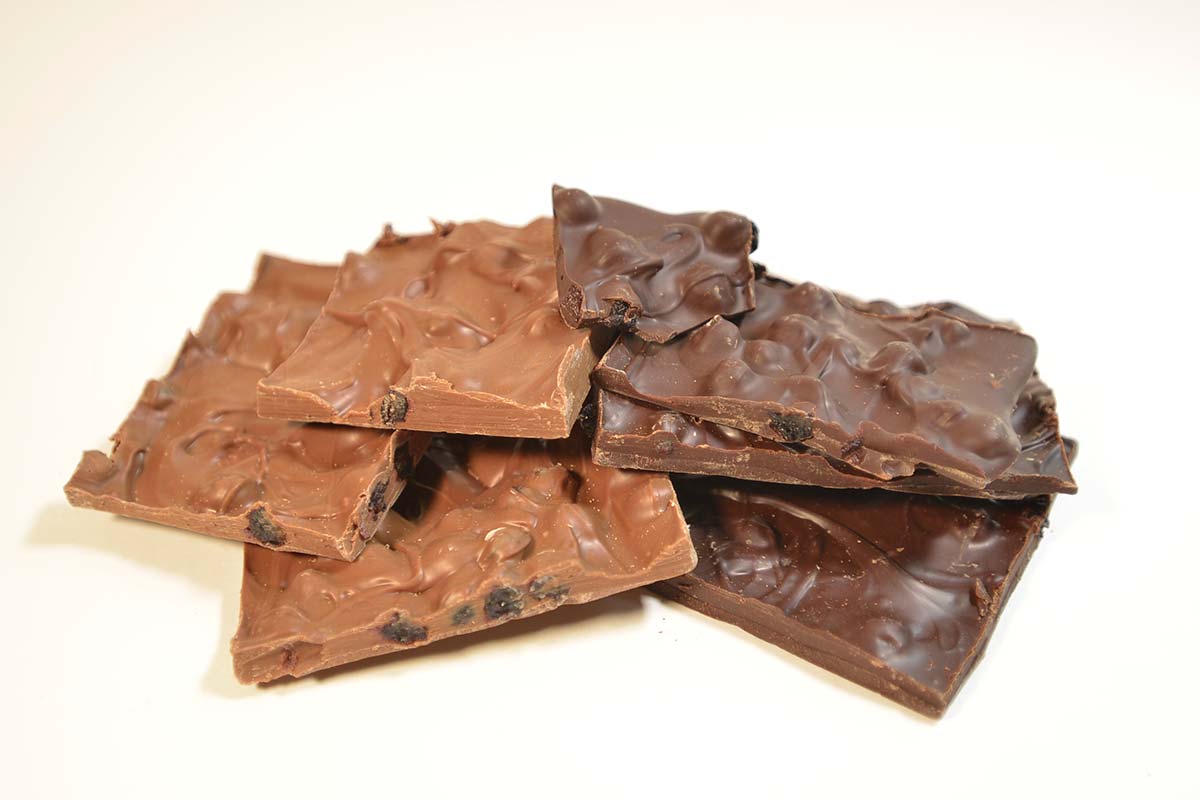 Small wild blueberries have the best taste! The snap of wonderful Belgian chocolate surrounds these small chewy blueberry delights. So Maine. And so anti-oxidant!
---
Cranberry Bark
Another customer favorite. Get your chocolate and fruit in one bite, or maybe two. Low sugar cranberries provide a subtle tart delight.
---
Raisin Walnut Bark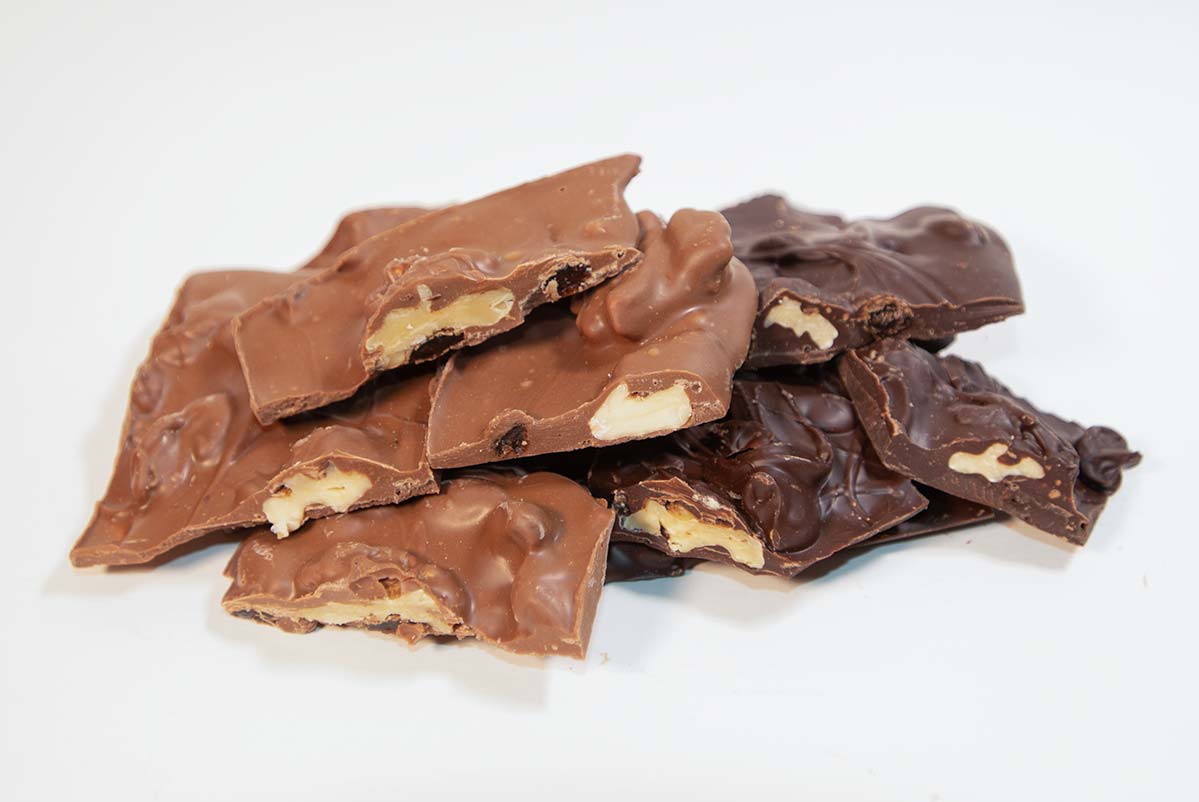 We use whole walnuts and chewy raisins surrounded by our Belgian Chocolate. Raisin Walnut Bark is a hardy and sweet indulgence. Walnuts are featured for their nutritional value, raisins add a chewy combination that is just wonderful!